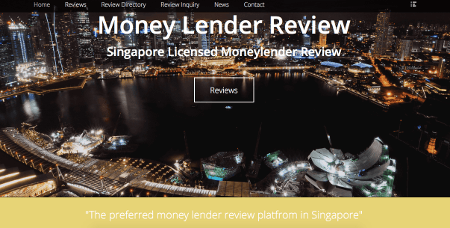 BLK 124 LORONG 1 TOA PAYOH SINGAPORE 310124
124 Lorong 1 Toa Payoh
Singapore
310124
SG
We are a expert and fully licensed money lending company based in Singapore. We have been rapidly been known in the moneylenders industry as a trusted licensed money lender. With our helpful and professional staffs, we are committed to serve all your queries and by offering you a quick approval (same day approval) loan with a very reasonable rates.
We practise our commitment as a responsible corporate citizen by sustaining efforts that build connections between people through deeper understanding and friendship; develop better control through a culture of integrity, honesty and excellence that has not only carried us to where we are today but also help shapes us into the future.
We are committed in providing quality services and our courteous loan specialists are always pleased to customize and provide advices loan packages that will suit your needs and requirements. Simply provide your loan application on-line, wait for the approval and you will get the cash in minutes when you come down to our workplace to carry out the paperwork process.
Our company is built on a foundation of trust and honesty. Our dependability has really helped us service lots of customers and we take pride in ourselves on acquiring the majority of our new business from their referrals. We have established ourselves as the go-to money lenders for every financial needs in the country. To ensure 100% customer satisfaction, we have invested in easily the most qualified team of financial experts who have been instrumental in the development of our financial products.
We comprised of a primary team of professionals that deliver loans to customize to all your requirements. Get in touch with or apply a loan with us today for a non-obligation discussion on getting your loan application. Do you hope you could get quick access to a loan for your education loan abroad? Whether you need a big sum of money for college fees or to acquire an asset or smaller sized sums for emergencies arising such as renovations, fast cash or foreigner loans, we are your go-to lender in Singapore. Our Loan assistants are knowledgeable and friendly in the field of money lending and will be able to advise you how to go about getting your loan.