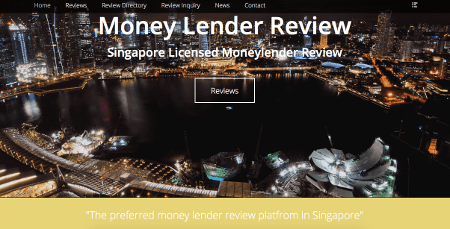 149 Rochor Road #01-07 Fu Lu Shou Complex, 188425
149 Rochor Road
Singapore
188425
SG
Are you undergoing a financial emergency? Have you been having a hard time to get a quick loan from your bank before the next payday? Do you wish youcould get fast access to a loan for your education loan overseas? We can help as one of Singapore's renowned moneylenderif you have answered yes to these questions. We are a Registrar ofMoneylenders (IPTO)- licensed money lending company that has managed to distinguish itself through 100% customer satisfaction and ingenious financial products.
Our team of experienced professionals endeavor to provide a higher level of service and support that our clients can't get anywhereelse. Our reputation speaks for itself; our company provide the best value combined with the supportof our creative minds to create a lending solution that accommodates yourneeds or the needs of your business.
When you get a loan from us, you get quick, confidential service, a smooth process, cash right away and the benefits and security of borrowing from a licensed money lender.Our loanassistants can assist and get your loans approved within the hour andwith minimum processing postponement. Remember to bring along the necessary documents such as your NRIC/FIN card, Payslip, etc
.
We consisted of a primary group ofprofessionals that deliver loans to tailor to allyour needs. Apply a loan orcall with us right now for a non-obligation discussion on gettingyour loan application. Do you wish you could get fast access to a loanfor your education loan abroad? Whether youneed a big sum of money for school fees or to purchase an asset or smaller sized sums for emergencies arising such as renovations, fast cash or foreigner loans, we are your go-to lender in Singapore.Our Loan assistants are knowledgeable and friendly in thefield of money lending and will be able to advise you how to go about getting your loan.
Wasnt intending to take a loan but i walked past and saw the sign from outside. Never really taken a loan before, didnt know it was so easy to take now. Quite good for a first experience i must say
You must login to post comments