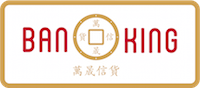 705 ANG MO KIO AVENUE 8 SINGAPORE 560705
705 Ang Mo Kio Avenue 8
Singapore
560705
SG
We have been dealing with and sustaining a vast expanding client base of substantial anddiversified clients. Because of our tight requirements engaging our workforce, Our clients are served by a team orindividuals whom are highly qualified, committed and friendly professionals to assist understand andfacilitate our clients issues, this precisely indicates??? our full commitment to provid?e a truly remarkable client experience which has been an advantage to ourgrowing pool of customers.
We have helped hundreds of household owners inthe country to access quick and reasonably priced loans without having to endure the frustrations of traditional banks. We recognize that the latest economic outlook has not been positive and the impact can be feltright down to the households due to risen prices. Our mission is to provide easy availability to loans forboth permanent and non-permanent residents in thiscountry.
We are dedicated in providing quality services and our friendly loan consultants are always delighted to provide advices and customize loanpackages that will suit your requirementsand needs. Just simply send your loan application on the internet, await the approval and you will obtain the cash in minutes when you come down to our business office to complete the paperwork process.
We have established ourselves as the best money lenders for allfinancial needs in the country. To guarantee 100% customer satisfaction, we have invested in the most professional team of financial experts who have been instrumental in the development ofour financial products.
We consisted of a primary team ofprofessionals that deliver loans to adapt to allyour requirements. Call or apply a loan with us right away for a non-obligation discussion on gettingyour loan application. Do you hope you could get quick access to a loanfor your education loan in another country? Whether youneed a large sum of money for school fees or to purchase an asset or smaller sums for emergencies occurring such as renovations, fast cash or foreigner loans, we are your go-to lender in Singapore.Our Loan assistants are friendly and knowledgeable in thefield of money lending and will be able to advise you how to go about getting your loan.
Better return back my husband fuck off woman Maria Lao pig urgly like a pig her face really like   A pig even pig also pretty than her Knn chibai
You must login to post comments