What is a business loan?
To put it simply, a business loan is catered towards businesses. You can borrow a fixed amount of money over a certain period of time with a fixed interest rate paid to be monthly. Different financial establishments offer different types of business loans. For example, business loans for start-up companies versus business loans for small to medium enterprises (SMEs).
Requirements for a business loan
Business loans usually entail a significant amount of money. You have to meet a stringent set of requirements for them to approve your application.
    You need to have good credit rating
Financial institutions take your personal credit rating into consideration when processing your application. Your own creditworthiness represents the creditworthiness of your business. Companies regard lending money to businesses with a poor rating as a high-risk venture for them and will reject your application as a result.
    Your business needs to have good credit rating
A credit score is allocated to any business more than year old. The higher the rating, the more creditworthy your business is. A good business credit is essential in securing a business loan.
    You need to have a considerable amount of assets
A lot of business loans use your assets as collateral. It is required mainly for start-up companies. It could come in the form of office equipment, property, stock, machinery or anything that has significant market value. You can also choose to put your personal assets up as collateral.
You need a clear business plan
A financial institute will only grant you a loan if they perceive your business plan as being economically viable. They will only lend you the money if they believe you can pay what you owe.
    You need experience
Creditors have more faith in someone with prior experience in the industry compared to someone looking to test the waters with their business ventures. The more trust they have in you, the more likely they are to approve your loan.
Personal loan versus business loan
There are companies that take the impractical approach of obtaining a personal loan to fund a business. There are both advantages and disadvantages tied to this option depending on your needs and the needs of your business.
Advantages of a personal loan
Personal loans have a higher approval rate than business loans. Moneylending companies take your individual credit score into consideration when deciding on your application for a personal loan. Meanwhile, both your personal and business credit rating is evaluated alongside your business plan and financial records when you apply for a business loan. Start-up companies are hence unlikely to hit the requirements for a business loans.
Business loans may also take a longer time to be approved compared to personal loans due to compulsory extensive background checks. Another advantage of personal loans is that they are typically unsecured meaning that can still borrow money even if you do not have any valuable assets to put up as collateral. The same cannot be said for business loans.
Disadvantages of a personal loan
Interest rates for personal loans are generally higher and the maximum amount that can be borrowed is lower. They usually come with a maximum limit of S$200,000, while the limit for small business loans go up to as high as S$500,000. Although this is not a cause of concern for those that do not need a huge sum to fund their business.
The main downside about taking a personal loan is that it forces you to be responsible for the debt of your company. Your personal credit rating will be affected should your business fail to take off. A business loan is tied to your company meaning that creditors cannot confiscate your personal assets even if your company defaults on the loan and declares bankruptcy.
Understand your credit rating
Have you come across the terms 'credit rating' and 'credit store' and are you aware of what it means?
A credit rating or score is essentially a quantitative measure of how credible a person is with regard to his financial transactions history. According to the According to the Credit Bureau of Singapore, credit scores are determined based on your recent credit, account delinquency data, credit account history, available credit and enquiry activity. However, the specific weightage of each factor is kept confidential thus it is advisable to maintain a good record across all the aforementioned areas.
Improve your credit rating
It is recommended that you maintain a good credit rating, as you may need another loan in future. More options such as lower interest rates and more flexible repayment options are available to those with a good credit score. Here is a list of practices to help boost your credit.
    Check your credit reports over and over again
Check your credit report at least once a year through the Credit Bureau Singapore (CBS). Make sure there are no discrepancies that may negatively impact your credit rating. Contact CBS immediately should there be any errors so they can look into it for you.
    Pay your bills promptly
Financial institutions determine an individual's credibility by monitoring the way purchases are charged to their card and how they pay off their debts every month. Missing payments will blemish your credibility as a borrower and decreases your credit rating. Likewise, paying your bills on time will help to pull your credit score from a 'bad' to 'fair' and eventually to 'good'.
    Use your credit consistently
If you do not use your credit consistently enough, banks cannot accurately determine your credit usage to judge your credibility. True, using credit can increase your debt simultaneously lowering your credit rating if you are unable to pay your bills. The way around this is to spend in moderation.
    Cancel your unused credit cards
The number of credit accounts you hold can influence your credit score. Your creditor may assume that you are spending more than what you can pay and reject your loan request as a result. Only subscribe to the cards you need and cancel thoe accounts that you do not.
Since your credit score is calculated based on the past 12 months of your repayment history, you can expect to improve your credit score if you devote yourself into the cause and remain persistent in your efforts.
SINGAPORE BUSINESS LOAN DIRECTORY
Find the best personal loans from licensed money lenders in Singapore. Our comprehensive directory of legal money lenders will help you get the best loan deals!
LICENSED MONEY LENDERS DIRECTORY
Find the best personal loans from licensed money lenders in Singapore. Our comprehensive directory of legal money lenders will help you get the deal loan deals!
POSITIVE CUSTOMER EXPERIENCE
As a borrower, you are a consumer and deserves the best customer service there is out there. Exercise your consumer rights and get the great customer service you deserve!
AFFORDABLE INTEREST RATES
Find out which legal money lender in Singapore offers the most competitive interest rates in the market.
EXCELLENT CUSTOMER SERVICE
We are committed to offering a conducive and friendly environment for our customers
Our money lenders are dedicated to providing the fastest loan approval time.
Still have doubts? Get in touch with us and our friendly customer service staff will assist you
Licensed Money Lenders Reviews In Singapore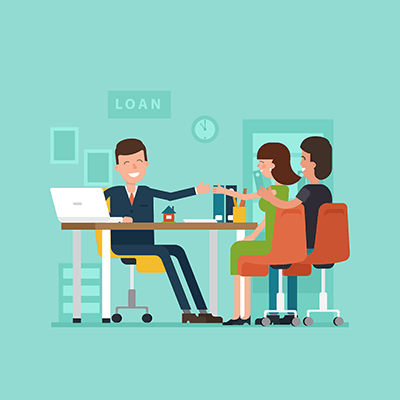 Looking for personal loans in Singapore with fast approval time? Need an emergency loan? There can be times when one gets into cash flow problems and the need for urgent cash comes into play. It can be a last minute need to pay a bill or other personal emergencies. We understand it may not be feasible to take a personal loan from friends and relatives at times and many people prefer the help of a licensed money lender to tide them over unforeseen circumstances. Within the framework of law in Singapore based on the Singapore MoneyLenders Act, most licensed money lenders can provide and disburse the loans on the same day (in fact it is possible to get loans within a few hours if all the paperwork and requirements by law are filed properly). View the list of participating licensed moneylenders ratings & reviews with us !!We love to gather feedback from the public, free free to provide us with valuable feedback on the list of participating licensed money lenders.
We are a platform dedicated to helping borrowers find the best deal in personal loans in Singapore. We feature only licensed money lenders and by best, we mean competitive interest rates, transparent personal loans agreement and lenders who offer friendly services to those in needs. There are ups and downs in life and sometimes, some of us and on hard times and faces cash flow problems. It can be a tricky issue to borrow money from relatives and friends.
In Singapore, the money lending industry is regulated and offer protection to consumers. We hope to be the platform that connects borrowers to licensed and ethical licensed money lenders in Singapore. For borrowers with bad credit ratings who are not able to borrow from traditional means such as banks, it is possible for you to apply for bad credit personal loans with the lenders. Licensed money lenders in Singapore offer personal loans to individuals and are regulated by the authorities. You are advised to find out more about your rights prior to making any loan arrangements. The interests rates for borrowing from moneylenders in Singapore are regulated and generally speaking, such bad credit loans command a slightly higher interest rates (as compared to banks) due to the higher risk money lenders bear from bad credit loans. Money lenders offer short term financial relief to those in needs.
Featured Money Lender Singapore
Quick Credit is a licensed moneylender located conveniently in Jurong and despite our location in the West side of Singapore, customers all over Singapore choose Quick Credit for our money lending services due to our excellent customer service.
We genuinely care for our customers. Before approving loans at Quick Credits, our experts analyze the paying capacity of every individual borrower, and only after correct calculations, we decide about the monthly instalments that will fall upon your head.
For instance, if your annual income is less than $20,000 you're loan limit is up to $3,000 only. But, if your annual income is more than $120,000, you can borrow any amount. Call us @ +65 6899 6188, or email us @ enquiry@quickcredit.com.sg.
Legal Money Lenders By Locations
Why Use MONEYLENDERREIVEW.COM.SG?
We aim to be the most competitive licensed money lenders directory and review site in Singapore in helping Singapore borrowers find the best deal in personal cash loans while offering a customer oriented and friendly service. Building rapport with our customers is of upmost importance to us.