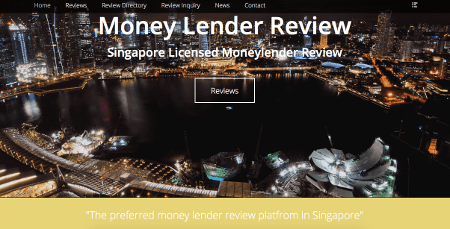 BLK 450 LORONG 6 TOA PAYOH HERSING CENTRE SINGAPORE 319394
450 Lorong 6 Toa Payoh
Singapore
319394
SG
We are legal money lender is a fully licensed andprofessional moneylending company stationed in Singapore. We provide loan and moneylending services. We offer loans to Singapore residents, PRand foreigners who hold valid Singapore employment passes. Our end goal is to offer our clients with the money they require when they need it. If you are tired of holding back for several months foryour loan approval to come through, then we are the perfect firm for you. All you have to do is fill in the onlineapplication form and wait for approval of your loan. You will get a reply within a fewminutes.
We recognize the concerns that many of ourclients have pertaining to the safety of their private information. You don't need to stress about that with us. We will guarantee that all your information stays safe with us. We do not expose any information or distribute for any reason.Westrive to put our customers first in anything that we do.We do this not only through offering some of the post reliable and professional services available in Singapore but also by adjusting to developments in theneeds of our customers.
We strive to provide more proficient and efficient services to our customers. As the top legal money lender intown, we work towards ensuring that our customers can trust us to provide for their needs.
We consisted of a central team ofprofessionals that provide loans to tailor to allyour requirements. Apply a loan orcall with us right now for a non-obligation discussion on gettingyour loan application. Do you wish you could get quick access to a loanfor your education loan in another country? Whether youneed a large sum of money for school fees or to purchase an asset or smaller sums for emergencies arising such as renovations, fast cash or foreigner loans, we are your go-to lender in Singapore.Our Loan assistants are friendly and knowledgeable in thefield of money lending and will be able to advise you how to go about getting your loan.