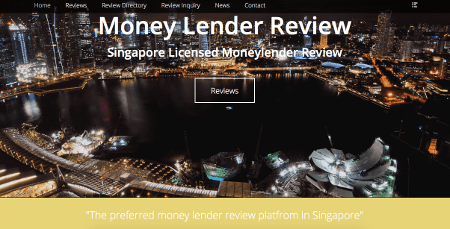 JALAN JURONG KECHIL SINGAPORE 598599
96 Jalan Jurong Kechil
Singapore
598599
SG
We provide loan and moneylending services. We offer loans toSingapore residents, PR and foreigners who hold valid Singapore employment passes. If youare tired of waiting for months for your loan approval to come through, then we are theright firm for you.
An excellent moneylender ought to be one who will withpatience and professionally take care of your issue and help you achieve an answer that can best suiteveryone involved, and all these with the utmost respect for you as a customer and within the swiftest response time. We are onesuch licensed moneylender in Singapore. We treat all our clients with the highestconsideration, and will slowly consult with your needs andcircumstance to assist you come up with a repayment plan thatwill not have you cracking your back to meet once you have gotten the loan. Our staff is consisted of highlyskilled professionals, purposefully placed to answer all your questions and provide the absolute most fitting solutions.
When you get a loan from us, you get quick, confidential service, a smooth process, cash right away and the benefits and security of borrowing from a licensed money lender.Our loanassistants can help and get your loans approved within the hour andwith minimum processing obstruction. Don't forget to bring along the necessary documents such as your NRIC/FIN card, Payslip, etc
.
We consisted of a primary team ofprofessionals that offer loans to adapt to allyour needs. Call or apply a loan with us today for a non-obligation discussion on gettingyour loan application. Do you hope you could get easy access to a loanfor your education loan overseas? Whether youneed a big sum of money for school fees or to acquire an asset or smaller sized sums for emergencies occurring such as renovations, fast cash or foreigner loans, we are your go-to lender in Singapore.Our Loan assistants are knowledgeable and friendly in thefield of money lending and will be able to advise you how to go about getting your loan.