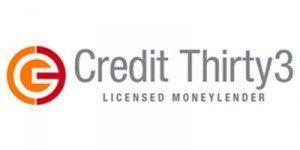 801 FRENCH ROAD SINGAPORE 200801
801 French Road
Singapore
200801
SG
Since our launching, we have been progressing steadily in customers base providing customers with flexible repaymentsloans like that offers Business Loan Singapore, Payday Loan Singapore & PersonalLoan Singapore accompanied by heartwarmingand exceptional services.
Our loan procedures are easy and all paperwork is done legally. Lastly, we definitely keep our clients details and data with strictest confidentiality andprivacy.
We practise our commitment as a responsible corporate citizen by supporting efforts that build links between peoplethrough deeper comprehension and friendship; develop more effective control through a culture of integrity, honesty and excellence that has not only brought us to where we aretoday but also help shapes us into the years to come.
When you loan from us, you receive quick, confidential service, a smooth process, cash on the spot and the benefits and security of borrowing from a licensed money lender.Our loanassistants can help and get your loans permitted within the hour andwith minimum processing postponement. Don't forget to bring along the necessary documents such as your NRIC/FIN card, Payslip, etc
.
We comprised of a central team ofprofessionals that deliver loans to suit to allyour needs. Get in touch with or apply a loan with us now for a non-obligation discussion on gettingyour loan application. Do you hope you could get quick access to a loanfor your education loan in another country? Regardless if youneed a big sum of money for school fees or to invest in an asset or smaller sums for emergencies occurring such as renovations, fast cash or foreigner loans, we are your go-to lender in Singapore.Our Loan assistants are friendly and knowledgeable in thefield of money lending and will be able to advise you how to go about getting your loan.