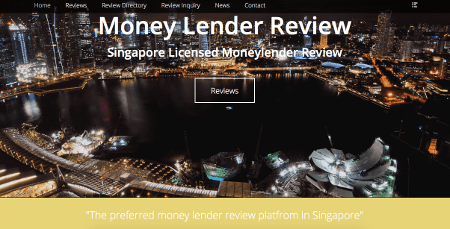 3 PHILLIP STREET ROYAL GROUP BUILDING SINGAPORE 048693
50 Market Street
Singapore
SG
We are a licensed and legal money lender in Singapore. We comprised of a core group of professionals that offer loans to tailor to all your needs. Apply a loan or call with us right now for a non-obligation assessment on obtaining your loan application. we understand how the economic situation is impacting every part of society. We have developed loan packages suited for businesses, residentsand foreigners. We are a premier licensed money lender Singapore with years of combined practical experience in our team.
Our company has expanded under a robust foundation ofinnovation to provide loan instruments that are flexible. We have a solid team of financial specialists ready to provide custom-made loan products to you. Give us a call now if you are searching for fast and reliable access to a loan for any emergencies.
We are a legal money lender in Singapore, licensed with the Registrar of Moneylenders, andour customer satisfaction scores are very high, both of which arethings to be on the look-out for with a great moneylender. Your personalinformation will be handled with the highest level of confidentiality, and our rate of interest and repayment plansare flexible to tailor a solution best fitting to your needs. We recognize that time is money, and you can depend on us to deliver on promises, so just enjoy the kind andrelax of service every customer only dreams about.
We consisted of a central group ofprofessionals that deliver loans to adapt to allyour requirements. Get in touch with or apply a loan with us now for a non-obligation discussion on gettingyour loan application. Do you wish you could get easy access to a loanfor your education loan overseas? Whether youneed a big sum of money for school fees or to invest in an asset or smaller sums for emergencies arising such as renovations, fast cash or foreigner loans, we are your go-to lender in Singapore.Our Loan assistants are knowledgeable and friendly in thefield of money lending and will be able to advise you how to go about getting your loan.