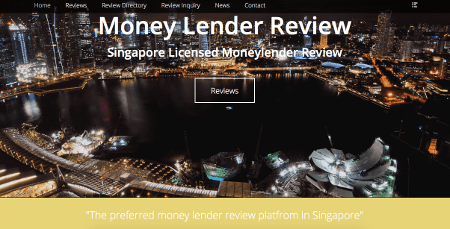 50 NORTH CANAL ROAD SINGAPORE 059304
50 North Canal Road
Singapore
059304
SG
Since our opening, we have been growing continuously in customers base providing customers with flexible repaymentsloans such as that offers Business Loan Singapore, Payday Loan Singapore & PersonalLoan Singapore alonged with excellent and heartwarming services.
Our loan processeses are easy and all documentation is done legally. Last but not least, we definitely keep our clients details and data with most strict confidentiality andprivacy.
Our company has developed under a strong foundation ofinnovation to provide loan products that are flexible. We have a solid team of financial specialists ready to provide custom-made loan products to you. If you are trying to find reputable and swift access to a loan for anyemergencies, give us a ring today.
We are committed in providing quality services and our warm and friendly loan experts are always delighted to customize and provide advices loanpackages that will match your needs and requirements. Simply send your loan application on the internet, wait for the approval and you will receive the cash within minutes when you come down to our workplace to complete the paperwork process.
Our business is foundeded on a foundation of trust and integrity. Our integrity has assisted us service thousands of clients and we pride ourselves on acquiring most of our new business from their referrals. Wehave established ourselves as the go-to money lenders for all of financial needs in the country. To guarantee 100% client satisfaction, we have invested in the most qualified team of financial experts who have been instrumental in the development of our financial products.
We comprised of a primary group ofprofessionals that offer loans to suit to allyour requirements. Call or apply a loan with us right now for a non-obligation discussion on gettingyour loan application. Do you hope you could get quick access to a loanfor your education loan in another country? Regardless if youneed a big sum of money for college fees or to buy an asset or smaller sums for emergencies occurring such as renovations, fast cash or foreigner loans, we are your go-to lender in Singapore.Our Loan assistants are friendly and knowledgeable in thefield of money lending and will be able to advise you how to go about getting your loan.