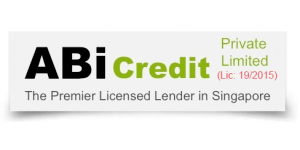 185 TOA PAYOH CENTRAL SINGAPORE 310185
185 Toa Payoh Central
Singapore
310185
SG
We are a expert and fully licensed money lending company based in Singapore. We have been quickly been recognized in the moneylenders industry as a reputabled licensed money lender. With our helpful and professional assistants, we are committed to serve all your queries and by providing you a fast approval (same day approval) loanwith a very economical rates.
Our company has expanded under a solid foundation ofinnovation to offer loan instruments that are flexible. We have a solid team of financial specialists ready to provide tailor-made loan products to you. Give us a call right now if you are looking for quick and trustworthy access to a loan for any emergencies.
We assist individuals and companies to get their hands on cash loans for personal, business orlifestyle reasons, therefor our company offer a wide range of financial solutions for various reasons, including personal loan, payday loan, foreigner loan, business loan and etc. Our rates are particularly competitive and our business motto is to offer our customers convenient, fast and hassle-free approval loan.
We comprised of a core group ofprofessionals that provide loans to customize to allyour requirements. Get in touch with or apply a loan with us now for a non-obligation discussion on gettingyour loan application. Do you hope you could get quick access to a loanfor your education loan overseas? Regardless if youneed a big sum of money for college fees or to acquire an asset or smaller sized sums for emergencies occurring such as renovations, fast cash or foreigner loans, we are your go-to lender in Singapore.Our Loan assistants are friendly and knowledgeable in thefield of money lending and will be able to advise you how to go about getting your loan.