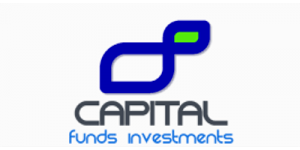 65 UBI CRESCENT HOLA CENTRE SINGAPORE 408559
65 Ubi Crescent
Singapore
408559
SG
We provide various sorts of financial loans to Singaporeans, permanentresidents of Singapore as well as foreigners that are working and living in Singapore. Our goal is to assist you cope with any financial emergencies that may occur in your life. Wetherefore offer a wide range of comprehensive financial products to help different people in different situations.
We aim to develop into the pioneer in licensed moneylender industrythrough high quality customer service and long-term partnership with our customers as we ease all our customers financial concerns in Singapore.Our objective is to provide personal financial services of a remarkable quality to our customers from all profession. We desire to be the primary financialinstitution of our customers through the use of automation and technology to support ahighly trained group of staff.
Whether you need a large amount of money for school fees or to buy an asset orsmaller sums for emergencies arising such as renovations, fast cashor foreigner loans, we are your best lender in Singapore. Apply with us and yourapplication will be processed and you will get feedback immediately. Our highest consideration is to make yourloan application procedure as hassle-free and convenient as possible.
We consisted of a core group ofprofessionals that offer loans to tailor to allyour needs. Get in touch with or apply a loan with us now for a non-obligation discussion on gettingyour loan application. Do you wish you could get fast access to a loanfor your education loan in another country? Regardless if youneed a large sum of money for college fees or to acquire an asset or smaller sums for emergencies occurring such as renovations, fast cash or foreigner loans, we are your go-to lender in Singapore.Our Loan assistants are knowledgeable and friendly in thefield of money lending and will be able to advise you how to go about getting your loan.