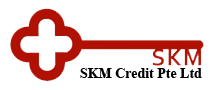 185 TOA PAYOH CENTRAL SINGAPORE 310185
185 Toa Payoh Central
Singapore
310185
SG
We are legal money lender is a fully licensed and professional moneylending company located in Singapore. We provide loan and moneylending services. We offer loans to Singapore residents, PR and foreigners who hold valid Singapore employment passes. When they need it, our goal is to provide our customers with the money they need. We are the right firm for you if you are tired of waiting for months for your loan approval to come through. All you have to do is fill in the online application form and wait for approval of your loan. You will get a reply within a few minutes.
When dealing with us, put all your doubts of scamming aside. You can be sure that you are in safe hands. We make sure that all personal data given to us is placed confidential and safe at all times. You can also be sure that you will get precisely what you need with us. We guide our clients through the whole process progressively. We believe that educated customers are the greatest kind of clients and we make every effort to ensure that all our clients are cultivated about our loans.
When it comes to our dealings with our customers and in all our business processes, our objective is to stick to the strictest code of ethics. We want to ensure that we take care of each and every customer professionally. We endeavor to provide more efficient and proficient services to our customers. As the top legal money lender around, we work towards ascertaining that our customers can trust us to provide for their needs.
We composed of a central team of professionals that deliver loans to tailor to all your requirements. Apply a loan or call with us right away for a non-obligation discussion on getting your loan application. Do you hope you could get easy access to a loan for your education loan overseas? Whether you need a large sum of money for college fees or to invest in an asset or smaller sized sums for emergencies occurring such as renovations, fast cash or foreigner loans, we are your go-to lender in Singapore. Our Loan assistants are knowledgeable and friendly in the field of money lending and will be able to advise you how to go about getting your loan.