Singapore is arguably one of the most expensive cities to live in. With the high cost of living in the country, it can be hard for a foreigner to get by without any form of financial aid. So who can a foreigner without friends or family within the vicinity approach for help when he needs a loan?
Foreigners in Singapore do have the option of obtaining a foreigner loan from various financial establishments. Simply approach a bank or licensed moneylender to apply for a legal loan should you find yourself facing financial difficulties. You will be introduced to flexible loans with reasonable interest rates that can be paid off with time. Whatever you do, never turn to illegal moneylenders otherwise known as loan sharks. Always stick to the legal methods of obtaining financial aid.
Dangers of approaching illegal moneylenders
Foreigner loans often come with stricter requirements due to the higher risks associated with their lack of collateral. They need urgent financial assistance yet their loan applications keep getting rejected time and again. So they turn to loan sharks as a last resort, completely unprepared for what they are getting themselves into. These are some of the consequences of approaching a loan shark:
    Loan sharks do not hold back on harassment
Many Singaporeans are aware of the extent to which loan sharks will go in chasing after a debtor. Debt collection methods include the classic spray painting of the characters 'O$P$' in bright red and or hanging a pig's head on the debtor's door. There have also been cases whereby loan sharks set fire to apartments.
    You will have a hard time paying off your loan
Loan sharks often take advantage of vulnerable clients by hiking up their interest rates to exorbitant amounts. You could be taking on a loan with an interest rate of 100% to 200% or perhaps even more. There is no written agreement when you borrow money from loan sharks, which means that your interest could go from 100% to 200% within a single day. As a consequence, many individuals who take loans are unable to pay off their debt and often find themselves in a bottomless pit.
Licensed moneylender requirements for a foreigner loan
The requirements and interest rates of licensed moneylenders differ from one company to another but generally you will need:
Your letter of employment.

A copy of a recent pay slip, not more than 3 months old.

Your work permit

Your Tenancy Agreement/Proof of Residency, or a letter addressed to you at that address

A bank statement of the account in which you receive your salary. The statement should be not more than 3 months old.
Licensed moneylenders offer lower interests rates of up to 4% in comparison to banks. The amount you are entitled to borrow is based on your annual income. For instance, if your annual income falls between S$20,000 and S$30,000, you can loan up to S$3000. If it falls between S$30,000 and S$120,000, you can borrow up to S$30,000.
Things to look out for when choosing a licensed money lending company.
Beware that licensed moneylenders may not necessarily be as good as they seem. It can be hard to differentiate between a licensed and unlicensed moneylender as some loan sharks do a very good job passing themselves off as legitimate moneylending companies. They send out mass texts to unsuspecting customers and maintain professional-looking websites to keep up appearances.
A complete list of licensed money lending companies is available on the Ministry of Law website. Do verify if a company's name is listed before engaging their services.
It is imperative to select a moneylending company that offers good customer service. You do not want to be treated with disrespect or worse, end up singing a contract with hidden clauses that cheat customers out of their money. Take note of the following factors before signing a contract binding you to the company.
    Check their reputation
Visit the moneylender's website to read up on reviews left by previous clients. If customer reviews are scarce or appear overwhelmingly positive, sift through forums or other websites to cross-reference your findings, since not all reviews can be trusted.
    Check their rates and charges
Always double check if any additional costs are being added to the total cost of your loan. Some companies charge a higher processing or administrative fees with lower rates to lead customers into thinking that they are being offered a good deal when they are being charged an even larger amount in actual fact.
    Check their loan flexibility
Select a moneylending company with less stringent policies where you can get your loan approved more easily and have more flexibility in repaying your debt so that you do watch helplessly as your debt accumulates due to late fees.
    Check their terms and conditions
Know and understand every detail of your contract before signing on it. Be sure to read through the terms and conditions carefully. Watch out for hidden clauses, which may hold you accountable for something you never agreed to.
Applying for a loan at a licensed moneylending company
The entire process of applying for a loan at a licensed moneylending company can be completed online. You will be asked to fill in some application forms and submit some personal identification documents. Never give out the passwords to any of your user accounts. Be prepared to wait a couple of days for a response from the company after you have submitted your application.
Know and protect your rights
It is essential for you to understand your rights as a customer. According to the Ministry of Law, moneylenders are not supposed to:
Use abusive language, or behave in a threatening manner towards you.

Ask for your SingPass user ID and/or password.

Retain your NRIC card or any other personal ID documents (e.g. driver's licence, passport,work permit, employment pass or ATM card).

Ask you to sign on a blank or incomplete contract for the loan.

Grant you a loan without giving you a copy of the contract for the loan and/or without properly explaining to you all the terms and conditions.

Grant you a loan without exercising due diligence (e.g. approving a loan over the phone, SMS or email before even receiving your loan application form and supporting documents, such as the income tax assessment and payslips).

Withhold any part of your principal loan amount for any reason.
Always remember that the law is on your side. You reserve the right to file a complaint with the Ministry of Law should your moneylender exhibit any of the aforementioned behaviour towards you.
It is your responsibility to ensure that you have received the right amount of loan. Moneylenders are legally allowed to deduct a maximum of 10% off the principal amount as administrative fees, and charge a maximum interest rate of 4% per month. Ensure that you receive a dated and signed receipt with every payment transaction and safeguard these records as proof should any issues arise.
Always bear in mind that you hold the key to protecting your own rights.
SINGAPORE BUSINESS LOAN DIRECTORY
Find the best personal loans from licensed money lenders in Singapore. Our comprehensive directory of legal money lenders will help you get the best loan deals!
LICENSED MONEY LENDERS DIRECTORY
Find the best personal loans from licensed money lenders in Singapore. Our comprehensive directory of legal money lenders will help you get the deal loan deals!
POSITIVE CUSTOMER EXPERIENCE
As a borrower, you are a consumer and deserves the best customer service there is out there. Exercise your consumer rights and get the great customer service you deserve!
AFFORDABLE INTEREST RATES
Find out which legal money lender in Singapore offers the most competitive interest rates in the market.
EXCELLENT CUSTOMER SERVICE
We are committed to offering a conducive and friendly environment for our customers
Our money lenders are dedicated to providing the fastest loan approval time.
Still have doubts? Get in touch with us and our friendly customer service staff will assist you
Licensed Money Lenders Reviews In Singapore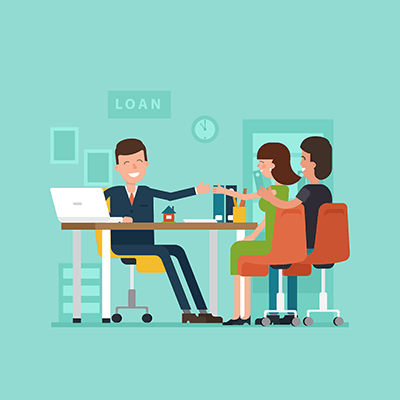 Looking for personal loans in Singapore with fast approval time? Need an emergency loan? There can be times when one gets into cash flow problems and the need for urgent cash comes into play. It can be a last minute need to pay a bill or other personal emergencies. We understand it may not be feasible to take a personal loan from friends and relatives at times and many people prefer the help of a licensed money lender to tide them over unforeseen circumstances. Within the framework of law in Singapore based on the Singapore MoneyLenders Act, most licensed money lenders can provide and disburse the loans on the same day (in fact it is possible to get loans within a few hours if all the paperwork and requirements by law are filed properly). View the list of participating licensed moneylenders ratings & reviews with us !!We love to gather feedback from the public, free free to provide us with valuable feedback on the list of participating licensed money lenders.
We are a platform dedicated to helping borrowers find the best deal in personal loans in Singapore. We feature only licensed money lenders and by best, we mean competitive interest rates, transparent personal loans agreement and lenders who offer friendly services to those in needs. There are ups and downs in life and sometimes, some of us and on hard times and faces cash flow problems. It can be a tricky issue to borrow money from relatives and friends.
In Singapore, the money lending industry is regulated and offer protection to consumers. We hope to be the platform that connects borrowers to licensed and ethical licensed money lenders in Singapore. For borrowers with bad credit ratings who are not able to borrow from traditional means such as banks, it is possible for you to apply for bad credit personal loans with the lenders. Licensed money lenders in Singapore offer personal loans to individuals and are regulated by the authorities. You are advised to find out more about your rights prior to making any loan arrangements. The interests rates for borrowing from moneylenders in Singapore are regulated and generally speaking, such bad credit loans command a slightly higher interest rates (as compared to banks) due to the higher risk money lenders bear from bad credit loans. Money lenders offer short term financial relief to those in needs.
Featured Money Lender Singapore
Quick Credit is a licensed moneylender located conveniently in Jurong and despite our location in the West side of Singapore, customers all over Singapore choose Quick Credit for our money lending services due to our excellent customer service.
We genuinely care for our customers. Before approving loans at Quick Credits, our experts analyze the paying capacity of every individual borrower, and only after correct calculations, we decide about the monthly instalments that will fall upon your head.
For instance, if your annual income is less than $20,000 you're loan limit is up to $3,000 only. But, if your annual income is more than $120,000, you can borrow any amount. Call us @ +65 6899 6188, or email us @ enquiry@quickcredit.com.sg.
Legal Money Lenders By Locations
Why Use MONEYLENDERREIVEW.COM.SG?
We aim to be the most competitive licensed money lenders directory and review site in Singapore in helping Singapore borrowers find the best deal in personal cash loans while offering a customer oriented and friendly service. Building rapport with our customers is of upmost importance to us.