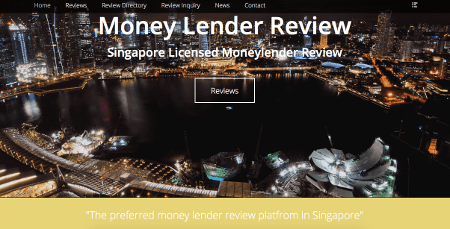 2 JOO CHIAT ROAD JOO CHIAT COMPLEX SINGAPORE 420002
1 Joo Chiat Road
Singapore
420001
SG
We are a licensed and legal money lender in Singapore. We consisted of a core group of professionals that provide loans to customize to all your needs. Call us orapply a loan with us right now for a non-obligation dialogue on obtaining your loan application. we understand how the economic circumstances is impacting every aspect of society. We have cultivated loan packages accommodated for businesses, residentsand foreigners. We are a premier licensed money lender Singapore with decades of combined experience in our organization.
We do not distribute or release any information for any reason.We make every effort to put our customers first in everything that we do. We do this not only through providing some of the post reliable and professional services available inthe market in Singapore but also by adjusting to updates in the demands of ourcustomers.
We assist companies andindividuals to get their hands on cash loans for personal, business orlifestyle reasons, therefor our company offer a large range of financial solutions for various reasons, like personal loan, payday loan, foreigner loan, business loan and etc. Our rates are very competitive and our company motto is to offer our customers practical, fast and hassle-free approval loan.
We composed of a primary team ofprofessionals that deliver loans to customize to allyour needs. Apply a loan orcall with us today for a non-obligation discussion on gettingyour loan application. Do you wish you could get fast access to a loanfor your education loan abroad? Whether youneed a large sum of money for school fees or to invest in an asset or smaller sized sums for emergencies arising such as renovations, fast cash or foreigner loans, we are your go-to lender in Singapore.Our Loan assistants are friendly and knowledgeable in thefield of money lending and will be able to advise you how to go about getting your loan.