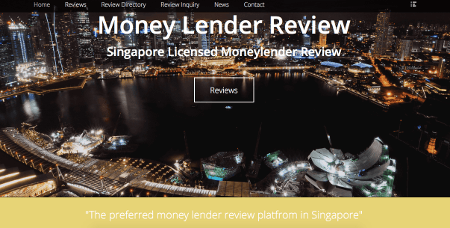 CAMPBELL LANE SINGAPORE 209915
31 Campbell Lane
Singapore
209915
SG
For personal, payday and business loan services from Singapore's top licensed moneylender, more individuals are choosing us over another moneylender, period. We are the only lender that operates laterally with our customers every stage of the way to make sure their loan demands are fulfilled while upholding our own high standards of professionalism and excellence. When you need a specialized team of professionals who will respond and listen to your needs, trust us to show you what we can possibly do for you today.
We treat all our customers with the highest concern, and will slowly operate with your needs and circumstance to help you come up with a repayment plan that will not have you breaking your back to meet once you have gotten the loan. Our team is consisted of highly skilled professionals, strategically placed to answer all your questions and provide the most right approaches.
We are committed in offering quality services and our warm and friendly loan professionals are always delighted to provide advices and customize loan packages that will suit your requirements and needs. Just simply provide your loan application on-line, wait for the approval and you will obtain the cash in minutes when you come down to our business office to complete the paperwork process.
We have created ourselves as the go-to money lenders for all financial needs in the country. To guarantee 100% customer satisfaction, we have devoted in the most qualified team of financial experts who have been instrumental in the development of our financial products.
We comprised of a central group of professionals that deliver loans to tailor to all your requirements. Apply a loan or call with us now for a non-obligation discussion on getting your loan application. Do you hope you could get easy access to a loan for your education loan overseas? Regardless if you need a big sum of money for school fees or to acquire an asset or smaller sized sums for emergencies occurring such as renovations, fast cash or foreigner loans, we are your go-to lender in Singapore. Our Loan assistants are friendly and knowledgeable in the field of money lending and will be able to advise you how to go about getting your loan.