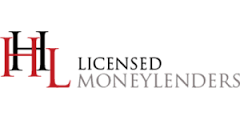 77 KAMPONG BAHRU ROAD SINGAPORE 169376
77 Kampong Bahru Road
Singapore
169376
SG
For personal, payday and business loan solutions from Singapore's top licensed moneylender, more people are deciding on usover any other moneylender, period. We are the only lender that works laterally with our clients every process of the way to make sure that their loan demands are met while maintaining our own highstandards of professionalism and excellence. Trust Crawfort Pte Ltd to show you what we can do for youtoday when you are in need of a dedicated team ofprofessionals who will respond and listen to your needs.
We make sure thatall personal data given to us is kept safe and confidential at all times. You can also besure that you will get absolutely what you need with us.We believe that educated clients are the ideal kind of clients and we endeavor toensure that all our clients are educated about our loans.
Our Loan assistants are amiable and experienced in the profession of moneylending and will be capable to advise you how to engage in getting your loan. We will examine your needs and due to the fact that each of our clients needs are different anddiverse, there are absolutely no obligations!
We understand that getting financing from your bank is challenging and our personal loan packages provide a timely option. These unsecured loans are perfect for peoplewith an income to meet financial shortfalls. Whether you wish to remodel your home, buy a car , go for a trip or pay school fees, we have the right personal loanpackage for you.
We composed of a core group ofprofessionals that deliver loans to customize to allyour needs. Get in touch with or apply a loan with us now for a non-obligation discussion on gettingyour loan application. Do you wish you could get quick access to a loanfor your education loan abroad? Regardless if youneed a big sum of money for college fees or to acquire an asset or smaller sized sums for emergencies occurring such as renovations, fast cash or foreigner loans, we are your go-to lender in Singapore.Our Loan assistants are friendly and knowledgeable in thefield of money lending and will be able to advise you how to go about getting your loan.
norman chua

reviewed 5 years ago
last edited 3 years ago
kent is a highly committed and sincere person and is very conscientious,
honest,helpful and polite. I would like to personally thank kent for the monthly instalment plan. He solved all my problems and most importantly,
he treats the customer well. Keep up your great work!
The office is average but the service and loans provided are good.
You must login to post comments