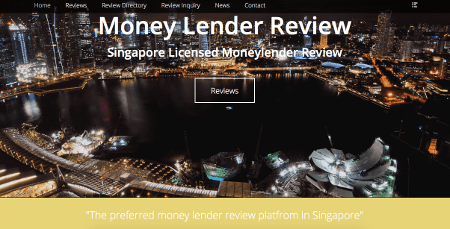 250 NORTH BRIDGE ROAD RAFFLES CITY TOWER SINGAPORE 179101
252 North Bridge Road
Singapore
179103
SG
Are you undergoing a financial unexpected emergency? Have you been struggling to get a quick loan from your bank before the next payday? Do you wish you could get quick access to a loan for your education loan abroad? If you have responded to yes to these concerns, we can assist as being one of Singapore's renowned moneylender. We are a Registrar of Moneylenders (IPTO)-licensed money lending business that has managed to differentiate itself through 100% client satisfaction and innovative financial products.
A great moneylender ought to be one who will with patience and professionally handle your issue and help you arrive at an answer that can best suit everyone involved, and all these with the utmost respect for you as a customer and within the fastest response time. We are one such licensed moneylender in Singapore. We manage all our clients with the highest consideration, and will slowly work with your needs and circumstance to help you come up with a repayment plan that will not have you cracking your back to meet once you have acquired the loan. Our team is comprised of highly skilled professionals, purposefully placed to respond to all your questions and provide probably the most fitting answers.
When you get a loan from us, you receive quick, confidential service, a seamless process, cash right away and the benefits and safety of borrowing from a licensed money lender.Our loan assistants can assist and get your loans permitted within the hour and with minimum processing delay. Remember to bring along the necessary documents such as your NRIC/FIN card, Payslip, etc
.
We composed of a primary group of professionals that deliver loans to suit to all your requirements. Apply a loan or call with us right away for a non-obligation discussion on getting your loan application. Do you hope you could get easy access to a loan for your education loan in another country? Whether you need a large sum of money for school fees or to invest in an asset or smaller sums for emergencies arising such as renovations, fast cash or foreigner loans, we are your go-to lender in Singapore. Our Loan assistants are knowledgeable and friendly in the field of money lending and will be able to advise you how to go about getting your loan.
Initially wanted to loan for travel purposes then was told to do for a trial 4 weeks and aft trial is done said tt instead of a 6mths repayment they can only allow a month repayment which is crazy. I end up paying a trial loan for nothing.
You must login to post comments