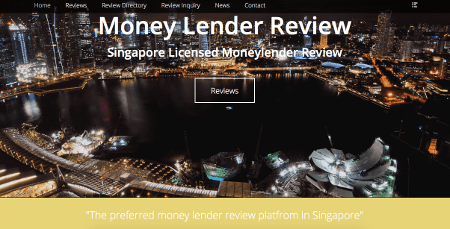 128 ANG MO KIO AVENUE 3 SINGAPORE 560128
We are a licensed and legal money lender in Singapore. We consisted of a core group of professionals that offer loans to tailor to all your needs. Apply a loan or call with us now for a non-obligation analysis on obtaining your loan application. we comprehend how the economic situation is impacting every aspect of society. We have developed loan packages suited for foreigners, businesses and residents. We are a top licensed money lender Singapore with decades of combined experience in our organization.
When dealing with us, put all your worries of ripping off aside. You can be sure that you are in safe hands. We guarantee that allpersonal data given to us is placed secure and exclusive at all times. You can also be sure that you will get exactly whatyou need with us. We walk our clients through the whole process steadily. Our team believe that educated clients are the best type of clients and we strive to ensure that all ourclients are cultivated about our loans.
Whether you need a large amount of money for school fees or to buy an asset orsmaller sums for emergencies arising for instance, renovations, fast cashor foreigner loans, we are your go-to lender in Singapore. Apply with us and yourapplication will be processed and you will get feedback asap. Our highest priority is to make yourloan application procedure as hassle-free and convenient as it can be.
We comprised of a central team ofprofessionals that deliver loans to customize to allyour requirements. Apply a loan orcall with us now for a non-obligation discussion on gettingyour loan application. Do you wish you could get easy access to a loanfor your education loan overseas? Whether youneed a big sum of money for school fees or to purchase an asset or smaller sized sums for emergencies arising such as renovations, fast cash or foreigner loans, we are your go-to lender in Singapore.Our Loan assistants are friendly and knowledgeable in thefield of money lending and will be able to advise you how to go about getting your loan.