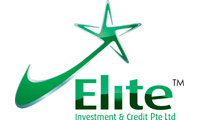 GEYLANG ROAD SINGAPORE 389636
725 Geylang Road
Singapore
389636
SG
We comprised of acore group of professionals that provide loans to tailor to all your needs. Apply a loan or call with us today for a non-obligationdiscussion on getting your loan application. We have designed loanpackages suited for businesses, foreignersand residents.
We have helped numerous household owners inthe country to get access to quick and economical loans without having to go through the frustrations of traditional banks. We comprehend that the current economic forecast has not been desirable and the impact can be feltright down to the households caused by escalated prices. Our mission is to provide easy availability to loans forboth non-permanent and permanent residents in thiscountry.
Our Loan assistants are pleasant and knowledgeable in the field of moneylending and will have the ability to advise you how to engage in getting your loan. We will evaluate your needs and because each of our clients needs are diverse and different, there are absolutely no obligations!
We understand that getting financing from your bank is frustrating and our personal loan packages provide a timely alternative. These unsecured loans are best for peoplewith an earnings to meet financial shortfalls. Whether you intend to refurbish your home, buy a vehicle, go for a vacation or pay school fees, we have the right personal loanpackage for you.
We consisted of a central team ofprofessionals that offer loans to adapt to allyour requirements. Call or apply a loan with us today for a non-obligation discussion on gettingyour loan application. Do you hope you could get easy access to a loanfor your education loan abroad? Regardless if youneed a large sum of money for school fees or to purchase an asset or smaller sums for emergencies occurring such as renovations, fast cash or foreigner loans, we are your go-to lender in Singapore.Our Loan assistants are friendly and knowledgeable in thefield of money lending and will be able to advise you how to go about getting your loan.