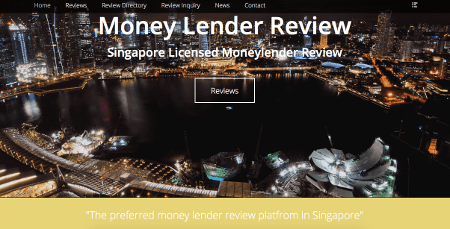 25 NORRIS ROAD SINGAPORE 208267
25 Norris Road
Singapore
208267
SG
We are a legal and licensed money lender in Singapore. We consisted of a core group of professionals that deliver loans to customize to all your needs. Call orapply a loan with us now for a non-obligation assessment on obtaining your loan application. we appreciate how the economic circumstances is impacting every facet of society. We have cultivated loan packages suited for foreigners, residents andbusinesses. We are a premier licensed money lender Singapore with years of combined expertise in our organization.
We aim to become the leader in licensed moneylender industrythrough excellence customer service and long-term relationship with our customers as we relieve all our customers financial distress in Singapore.Our goal is to provide personal financial services of an exceptional quality to our customers from all walks oflife. We wish to be the top financialinstitution of our customers through the use of automation and technology to support ahighly trained group of staff.
Above all, we are flexible and efficient in the services we provide. You can for that reason be sure that we will have something to suit you. Otherwise, weare always happy to make changes to suit certain needs of customers.
We are at your convenience, and are leaps and bounds ahead of othermoney lender in the market. Our staff works relentlessly to guarantee that our refined loan application andapproval process runs smoothly. We endeavor to offer a convenient approach to our clients therefore making the process of gettingcredit facilities as easy as possible.
We composed of a core group ofprofessionals that provide loans to tailor to allyour needs. Apply a loan orcall with us right away for a non-obligation discussion on gettingyour loan application. Do you hope you could get quick access to a loanfor your education loan in another country? Regardless if youneed a big sum of money for school fees or to purchase an asset or smaller sized sums for emergencies arising such as renovations, fast cash or foreigner loans, we are your go-to lender in Singapore.Our Loan assistants are friendly and knowledgeable in thefield of money lending and will be able to advise you how to go about getting your loan.