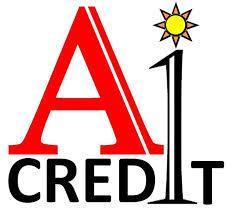 1 TRAS LINK ORCHID HOTEL SINGAPORE 078867
1 Tras Link
Singapore
078867
SG
We are a professional and fully licensed money lending company based in Singapore. We have been rapidly been identified in the moneylenders industry as a reputabled licensed money lender. With our professional andfriendly assistants, we are committed to serve all your enquiries and by offering you a quick approval (same day approval) loanwith a very economical rates.
We aim to become the pioneer in licensed moneylender industrythrough high quality customer service and long-term partnership with our customers as we relieve all our customers financial troubles in Singapore.Our mission is to offer personal financial services of a first-class quality to our customers from all profession. We desire to be the top financialinstitution of our customers through the use of automation and technology to support ahighly trained group of staff.
We are committed in providing quality services and our warm and friendly loan consultants are always delighted to customize and provide advices loanpackages that will match your requirementsand needs. Simply provide your loan application on the internet, wait for the approval and you will receive the cash in just minutes when you come down to our business office to carry out the paperwork process.
We have developed ourselves as the best money lenders for allfinancial needs in the country. To guarantee 100% customer satisfaction, we have invested in the most competent team of financial experts who have been instrumental in the development ofour financial products.
We composed of a core team ofprofessionals that provide loans to tailor to allyour needs. Apply a loan orcall with us right away for a non-obligation discussion on gettingyour loan application. Do you hope you could get quick access to a loanfor your education loan overseas? Whether youneed a big sum of money for school fees or to acquire an asset or smaller sized sums for emergencies arising such as renovations, fast cash or foreigner loans, we are your go-to lender in Singapore.Our Loan assistants are friendly and knowledgeable in thefield of money lending and will be able to advise you how to go about getting your loan.

304 Orchard Road #02-29 Lucky Plaza Singapore 238863
3.28 km
1st LG Credit Pte Ltd is one of the most trusted brands in the money lending market. Our name is ... 162 Serangoon Road (Level 2) Singapore 218048
3.62 km
We are determined to provide competitive loan for Singaporeans and foreigners in Singapore. As a ... 5 Stadium Walk #01-39 Singapore 397693
4.59 km
We are established to offer incredibly affordable loan for Singaporeans and foreigners in Singapo... 501 Balestier Road #02-03 Singapore 329844
5.53 km
We have been Singapore's top licensed and most trusted moneylender. We render a wide-rangin... 354 Clementi Ave 2 #01-253 (Level 2) Singapore 120354
9.1 km
Times are challenging in Singapore and consumers and business owners are finding it harder to acc... 2 Jurong East Street 21 #04-61 Singapore 609601
12.6 km
We have been Singapore's top licensed and most trusted moneylender. We offer a widespread r... 11 Woodlands Close #06-21 Woodlands 11 Singapore 737853
18.12 km
We have been Singapore's top licensed and most trusted moneylender. We render a wide-rangin... Blk 1 Tanjong Pagar #01-41/44 Tanjong Pagar Plaza Singapore 082001
0.17 km
Founded on January 1, 1877 as the Post Office Savings Bank (POSB), the bank became part of the Po...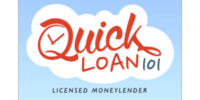 10 ANSON ROAD INTERNATIONAL PLAZA SINGAPORE 079903
0.24 km
We have been managing and maintaining a substantial growing customer base of substantial and dive...