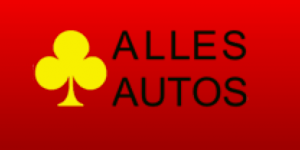 133 NEW BRIDGE ROAD CHINATOWN POINT SINGAPORE 059413
133 New Bridge Road
Singapore
059413
SG
For personal, payday and business loan services from Singapore's premier licensed moneylender, more people are deciding on usover another moneylender, period. We are the only lender that works laterally with our clients every procedure of the way to make sure their loan demands are fulfilled while upholding our own highstandards of professionalism and excellence. When you need a dedicated team of professionals who will listen and respond to your needs, trust Crawfort Pte Ltd to show you what we can do for you today.
We aim to be the pioneer in licensed moneylender industrythrough excellence customer service and long-term relationship with our customers as we ease all our customers financial concerns in Singapore.Our goal is to offer personal financial services of a superior quality to our customers from all profession. We wish to be the primary financialinstitution of our customers through the use of automation and technology to support ahighly trained group of staff.
We are devoted in offering top quality services and our warm and friendly loan consultants are always pleased to provide advices and customize loanpackages that will suit your requirementsand needs. Just simply provide your loan application online, await the approval and you will get the cash in minutes when you come down to our workplace to carry out the paperwork process.
We have developed ourselves as the best money lenders for allfinancial needs in the country. To guarantee 100% customer satisfaction, we have devoted in the most professional team of financial experts who have been instrumental in the progression ofour financial products.
We composed of a core group ofprofessionals that provide loans to suit to allyour needs. Apply a loan orcall with us right away for a non-obligation discussion on gettingyour loan application. Do you wish you could get quick access to a loanfor your education loan in another country? Whether youneed a big sum of money for school fees or to purchase an asset or smaller sums for emergencies arising such as renovations, fast cash or foreigner loans, we are your go-to lender in Singapore.Our Loan assistants are friendly and knowledgeable in thefield of money lending and will be able to advise you how to go about getting your loan.