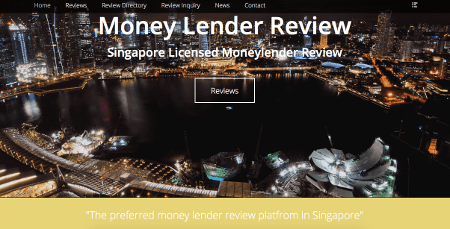 43A CAMPBELL LANE SINGAPORE 209915
43 Campbell Lane
Singapore
209915
SG
At some point or another, everyone of us has had the need to raise a substantial sum of money on short notice. You can vouch for the fact that at such times finding the right legal lender can prove to be quite the hassle; someone who can give you the loan as fast as you need it and at affordable rate of interest and payment plans. However, because of us, you never need to worry about getting your loan, whatever type you may need, and getting it quick and cost effectively.
We aim to be the pioneer in licensed moneylender industry through high quality customer service and lasting relationship with our customers as we ease all our customers financial woes in Singapore. Our objective is to offer personal financial services of a remarkable quality to our customers from all walks of life. We desire to be the primary financial institution of our customers through the use of automation and technology to support a highly trained group of staff.
Most of all, we are efficient and flexible in the services we provide. You can for that reason be sure that we will have something to suit you. Else, we are always happy to make adjustments to suit particular needs of customers.
We are at your convenience, and are bounds and leaps ahead of other money lender in the market. Our staff works relentlessly to ensure that our enhanced loan application and approval process runs smoothly. We strive to offer a convenient solution to our clients therefore making the process of getting credit facilities as easy as possible.
We composed of a core group of professionals that deliver loans to tailor to all your requirements. Call or apply a loan with us right away for a non-obligation discussion on getting your loan application. Do you wish you could get fast access to a loan for your education loan overseas? Regardless if you need a big sum of money for school fees or to invest in an asset or smaller sums for emergencies occurring such as renovations, fast cash or foreigner loans, we are your go-to lender in Singapore. Our Loan assistants are friendly and knowledgeable in the field of money lending and will be able to advise you how to go about getting your loan.