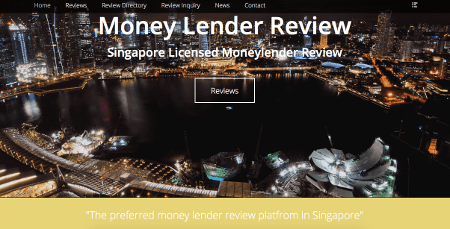 SERANGOON ROAD SINGAPORE 218085
238 Serangoon Road
Singapore
218085
SG
We are a expert and fully licensed money lending company based in Singapore. We have been quickly been known in the moneylenders industry as a reputabled licensed money lender. With our helpful and professional staffs, we are dedicated to serve all your enquiries and by offering you a quick approval (same day approval) loanwith a very affordable rates.
Our team of experienced professionals strive to provide a higher level of service and support that our clients can't get anywhereelse. Our credibility and reputation speaks for itself; we offer the best value combined with the supportof our creative minds to create a lending solution that suits yourneeds or the needs of your business.
Above all, we are flexible and efficient in the services we offer. You can for that reason be sure that we will have something to accommodate you. Else, weare always willing to make adjustments to suit specific needs of customers.
We are at your convenience, and are leaps and bounds ahead of othermoney lender in the market. Our staff works tirelessly to make sure that our sophisticated loan application andapproval process runs perfectly. We strive to offer a convenient approach to our customers therefore making the process of gettingcredit facilities as easy as possible.
We consisted of a central team ofprofessionals that offer loans to customize to allyour requirements. Call or apply a loan with us right now for a non-obligation discussion on gettingyour loan application. Do you hope you could get fast access to a loanfor your education loan overseas? Regardless if youneed a large sum of money for school fees or to buy an asset or smaller sized sums for emergencies occurring such as renovations, fast cash or foreigner loans, we are your go-to lender in Singapore.Our Loan assistants are friendly and knowledgeable in thefield of money lending and will be able to advise you how to go about getting your loan.