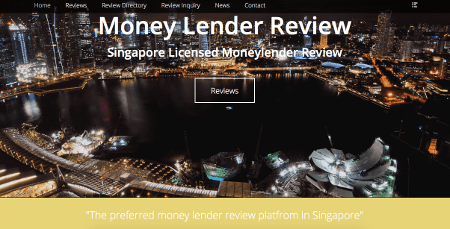 10 JALAN BESAR SIM LIM TOWER SINGAPORE 208787
10 Jalan Besar
Singapore
208787
SG
Since our opening, we have been progressing continuously in customers base providing customers with flexible repayments loans like that offers Business Loan Singapore, Payday Loan Singapore & Personal Loan Singapore accompanied by excellent and heartwarming services.
Our loan procedures are hassle-free and all paperwork is done legally. Last but not least, we definitely keep our clients information and data with most strict confidentiality and privacy.
We practise our commitment as a responsible corporate citizen by supporting efforts that build bridges between people through deeper understanding and friendship; develop better control through a culture of integrity, honesty and excellence that has not only inspired us to where we are today but also help shapes us into the future.
We are a legal money lender in Singapore, licensed with the Registrar of Moneylenders, and our customer satisfaction ratings are very high, both of which are things to be on the look-out for with a great moneylender. Your personal information will be handled with the highest level of discretion, and our rate of interest and repayment plans are negotiable to tailor a solution best fitting to your needs. We understand that time is money, and you can rely on us to deliver on promises, so just chill and enjoy the kind of service every customer only dreams about.
We consisted of a primary group of professionals that deliver loans to suit to all your requirements. Get in touch with or apply a loan with us today for a non-obligation discussion on getting your loan application. Do you hope you could get easy access to a loan for your education loan overseas? Regardless if you need a large sum of money for school fees or to invest in an asset or smaller sums for emergencies occurring such as renovations, fast cash or foreigner loans, we are your go-to lender in Singapore. Our Loan assistants are knowledgeable and friendly in the field of money lending and will be able to advise you how to go about getting your loan.