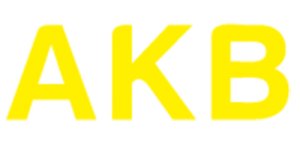 150 LORONG 1 TOA PAYOH SINGAPORE 310150
150 Lorong 1 Toa Payoh
Singapore
310150
SG
Since our launching, we have been growing steadily in customers base providing customers with flexible repaymentsloans such as that offers Business Loan Singapore, Payday Loan Singapore & PersonalLoan Singapore accompanied by excellent and heartwarming services.
Our loan processeses are easy and all paperwork is done legally. Last but not least, we always keep our clients information and data with strictest confidentiality andprivacy.
Our company has expanded under a strong foundation ofinnovation to provide loan products that are flexible. We have a strong team of financial experts ready to provide custom-made loan products to you. Give us a call now if you are searching for quick and trustworthy access to a loan for any emergencies.
Our Loan assistants are knowledgeable and friendly in the field of moneylending and will be able to advise you how to engage in getting your loan. We will evaluate your needs and because each of our clients needs are diverse and different, there are absolutely no obligations!
We respect that getting financing from your bank is challenging and our personal loan packages provide a timely alternative. These unsecured loans are perfect for peoplewith an earnings to meet financial shortfalls. Whether you want to renovate your home, buy a vehicle, go for a vacation or pay school fees, we have the right personal loanpackage for you.
We composed of a central team ofprofessionals that deliver loans to tailor to allyour requirements. Apply a loan orcall with us right now for a non-obligation discussion on gettingyour loan application. Do you wish you could get easy access to a loanfor your education loan abroad? Regardless if youneed a big sum of money for college fees or to buy an asset or smaller sums for emergencies arising such as renovations, fast cash or foreigner loans, we are your go-to lender in Singapore.Our Loan assistants are friendly and knowledgeable in thefield of money lending and will be able to advise you how to go about getting your loan.