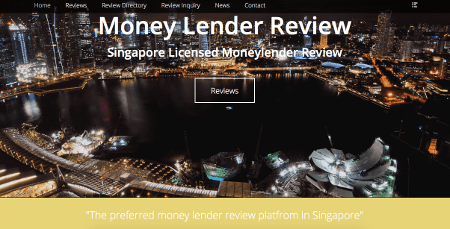 163 ANG MO KIO AVE 4 SINGAPORE 560163
163 Ang Mo Kio Avenue 4
Singapore
560163
SG
Since our launching, we have been growing continuously in customers base providing customers with flexible repayments loans like that offers Business Loan Singapore, Payday Loan Singapore & Personal Loan Singapore alonged with heartwarming and excellent services.
Our loan processeses are easy and all paperwork is done legally. Lastly, we always keep our clients details and data with strictest confidentiality and privacy.
We do not divulge any information or distribute for any reason.We endeavor to put our customers first in everything that we do. We do this not only through offering some of the post efficient and professional services out there in Singapore but also by adjusting to changes in the requirements of our customers.
We assist individuals and companies to get their hands on cash loans for personal, business or lifestyle reasons, consequently our company offer a wide variety of financial services for various reasons, like personal loan, pay day loan, foreigner loan, business loan and etc. Our rates are extremely competitive and our business motto is to provide our clients convenient, hassle-free and fast approval loan.
We consisted of a central group of professionals that deliver loans to adapt to all your requirements. Get in touch with or apply a loan with us today for a non-obligation discussion on getting your loan application. Do you wish you could get fast access to a loan for your education loan in another country? Whether you need a large sum of money for college fees or to buy an asset or smaller sized sums for emergencies arising such as renovations, fast cash or foreigner loans, we are your go-to lender in Singapore. Our Loan assistants are knowledgeable and friendly in the field of money lending and will be able to advise you how to go about getting your loan.