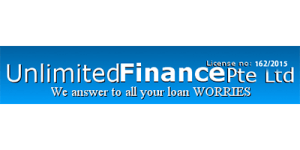 BLK 162 BUKIT MERAH CENTRAL SINGAPORE 150162
162 Bukit Merah Central
Singapore
150162
SG
For personal, payday and business loan services from Singapore's top licensed moneylender, more people are deciding on us over all other moneylender, period. We are the only lender that works laterally with our clients every stage of the way to make sure that their loan needs are satisfied while upholding our own high standards of professionalism and excellence. Trust us to show you what we can do for you today when you are in need of a specialized team of professionals who will listen and respond to your needs.
We have helped thousands of household owners in the country to get access to quick and affordable loans without having to endure the frustrations of traditional banks. We understand that the latest economic outlook has not been favorable and the impact can be felt right down to the households caused by risen prices. Our mission is to provide easy availability to loans for both non-permanent and permanent residents in this country.
We help companies and individuals to get their hands on cash loans for personal, business or lifestyle reasons, therefor our company offer a large range of financial services for different reasons, like personal loan, pay day loan, foreigner loan, business loan and etc. Our rates are particularly competitive and our company motto is to offer our customers convenient, fast and hassle-free approval loan.
We comprised of a central team of professionals that deliver loans to customize to all your requirements. Call or apply a loan with us right now for a non-obligation discussion on getting your loan application. Do you wish you could get fast access to a loan for your education loan in another country? Whether you need a large sum of money for school fees or to buy an asset or smaller sized sums for emergencies occurring such as renovations, fast cash or foreigner loans, we are your go-to lender in Singapore. Our Loan assistants are knowledgeable and friendly in the field of money lending and will be able to advise you how to go about getting your loan.