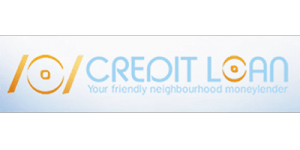 101 UPPER CROSS STREET PEOPLE'S PARK CENTRE SINGAPORE 058357
101 Upper Cross Street
Singapore
058357
SG
We provide various sorts of financial loans to Singaporeans, permanentresidents of Singapore and foreigners that are working and living in Singapore. Our target is to assist you deal with any financial emergencies that may crop up in your life. Wetherefore offer a wide range of wide-ranging financial products to help different people in different situations.
Put all your concerns of scamming aside when dealing with us. You can be sure that you are in safe hands. We ensure that allpersonal data given to us is placed private and risk-free at all times. You can also be sure that you will get exactly whatyou need with us. We walk our clients through the whole process progressively. We believe that educated customers are the most ideal kind of clients and we endeavor to ensure that all ourclients are informed about our loans.
Whether you need a large sum of money for school fees or to buy an asset orsmaller sums for emergencies arising for instance, renovations, fast cashor foreigner loans, we are your go-to lender in Singapore. Apply with us and yourapplication will be processed and you will get feedback asap. Our highest consideration is to make yourloan application process as problem-free and convenient as possible.
We consisted of a primary team ofprofessionals that deliver loans to suit to allyour requirements. Apply a loan orcall with us right away for a non-obligation discussion on gettingyour loan application. Do you wish you could get fast access to a loanfor your education loan in another country? Regardless if youneed a big sum of money for school fees or to invest in an asset or smaller sized sums for emergencies occurring such as renovations, fast cash or foreigner loans, we are your go-to lender in Singapore.Our Loan assistants are friendly and knowledgeable in thefield of money lending and will be able to advise you how to go about getting your loan.