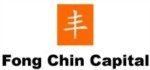 129 BEDOK NORTH STREET 2 SINGAPORE 460129
129 Bedok North Street 2
Singapore
460129
SG
At some point or another, each of us has had the need toraise a substantial sum of money on short notice. You can vouch for the fact that at such times finding the right legal lender can prove to become quite the hassle; someone who can give you the loan as fast asyou need it and at affordable interest rates and paymentplans. Thanks to us, you no longer have to worry about getting your loan, whatever type you may need, and getting it quick and affordably.
We practise our commitment as an accountable corporate citizen by supporting efforts that build links between peoplethrough greater understanding and friendship; develop better governance through a culture of integrity, honesty and excellence that has not only carried us to where we aretoday but also help shapes us into the years to come.
We make every effort to provide more proficient and efficient services to our customers. As the top legal money lender intown, we work towards ensuring that our customers can trust us to provide for their needs.
We consisted of a central team ofprofessionals that deliver loans to tailor to allyour requirements. Apply a loan orcall with us right now for a non-obligation discussion on gettingyour loan application. Do you wish you could get fast access to a loanfor your education loan in another country? Whether youneed a large sum of money for college fees or to purchase an asset or smaller sums for emergencies arising such as renovations, fast cash or foreigner loans, we are your go-to lender in Singapore.Our Loan assistants are knowledgeable and friendly in thefield of money lending and will be able to advise you how to go about getting your loan.