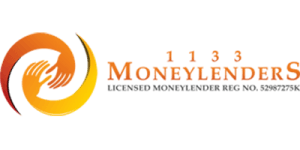 262 BALESTIER ROAD OKIO SINGAPORE 329714
262 Balestier Road
Singapore
329714
SG
For personal, payday and business loan solutions from Singapore's top licensed moneylender, more people are choosing usover any other moneylender, period. We are the only lender that works laterally with our customers every stage of the way to make sure that their loan needs are fulfilled while upholding our own highstandards of professionalism and excellence. When you need a dedicated team of professionals who will respond and listen to your needs, trust Crawfort Pte Ltd to show you what we can do for you today.
Our team of experienced professionals strive to provide a higher level of service and support that our clients can't get anywhereelse. Our credibility and reputation advocates itself; our company provide the best value combined with the supportof our creative minds to create a lending solution that fits yourneeds or the needs of your business.
When it comes to our dealings with our customers and in all our business processes, our purpose is to stick to the strictest code ofethics. We wish to ensure that we take care of each andevery customer professionally. We endeavor to provide more proficient and efficient services to our customers. As thetop legal money lender in the area, we work towards ensuring that our customers can trust us to provide for their needs.
We consisted of a primary group ofprofessionals that offer loans to suit to allyour requirements. Apply a loan orcall with us right away for a non-obligation discussion on gettingyour loan application. Do you wish you could get easy access to a loanfor your education loan abroad? Whether youneed a large sum of money for school fees or to acquire an asset or smaller sums for emergencies arising such as renovations, fast cash or foreigner loans, we are your go-to lender in Singapore.Our Loan assistants are knowledgeable and friendly in thefield of money lending and will be able to advise you how to go about getting your loan.