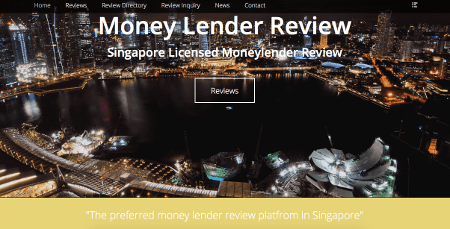 101 UPPER CROSS STREET PEOPLE'S PARK CENTRE SINGAPORE 058357
101 Upper Cross Street
Singapore
058357
SG
We are a professional and fully licensed money lending company based in Singapore. We have been quickly been recognized in the moneylenders industry as a reputabled licensed money lender. With our professional andfriendly staffs, we are committed to serve all your enquiries and by providing you a fast approval (same day approval) loanwith a very reasonable rates.
We have helped hundreds of household owners inthe country to access fast and reasonably priced loans without having to endure the disappointments of traditional banks. We understand that the current economic outlook has not been favorable and the impact can be feltright down to the households due to risen prices. Our mission is to facilitate easy access to loans forboth permanent and non-permanent residents in thiscountry.
We are a legal money lender in Singapore, licensed with the Registrar of Moneylenders, andour customer satisfaction scores are very high, both of which arethings to be on the look-out for with a good moneylender. Your personalinformation will be handled with the highest level of discretion, and our rate of interest and repayment plansare flexible to tailor a solution best fitting to your needs. We comprehend that time is money, and you can trust us to deliver on promises, so just chill and enjoy the kind of service every customer only dreams about.
We composed of a core team ofprofessionals that deliver loans to customize to allyour needs. Apply a loan orcall with us right now for a non-obligation discussion on gettingyour loan application. Do you hope you could get quick access to a loanfor your education loan overseas? Whether youneed a big sum of money for college fees or to purchase an asset or smaller sums for emergencies arising such as renovations, fast cash or foreigner loans, we are your go-to lender in Singapore.Our Loan assistants are knowledgeable and friendly in thefield of money lending and will be able to advise you how to go about getting your loan.