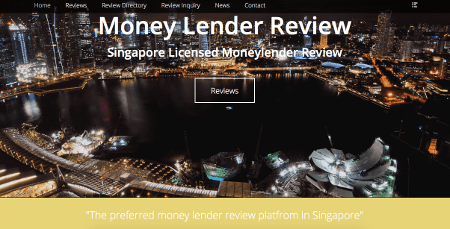 140 UPPER BUKIT TIMAH ROAD BEAUTY WORLD PLAZA SINGAPORE 588176
144 Upper Bukit Timah Road
Singapore
588177
SG
For personal, payday and business loan solutions from Singapore's leading licensed moneylender, more individuals are deciding on us over all other moneylender, period. We are the only lender that works laterally with our customers every process of the way to ensure their loan needs are met while upholding our own high standards of professionalism and excellence. Trust us to show you what we can do for you today when you are in need of a dedicated team of professionals who will listen and respond to your needs.
We practise our commitment as a responsible corporate citizen by sustaining efforts that build connections between people through greater comprehension and friendship; develop more effective control through a culture of integrity, honesty and excellence that has not only inspired us to where we are today but also help shapes us into the years to come.
Our Loan assistants are knowledgeable and friendly in the field of money lending and will have the ability to advise you how to go about getting your loan. We will examine your needs and because each of our clients needs are diverse and different, there are absolutely no obligations!
We understand that getting financing from your bank is not easy and our personal loan packages deliver a timely option. These unsecured loans are suitable for people with an income to meet financial shortfalls. Whether you want to renovate your home, buy a vehicle, go for a trip or pay school fees, we have the right personal loan package for you.
We composed of a central team of professionals that provide loans to adapt to all your requirements. Apply a loan or call with us now for a non-obligation discussion on getting your loan application. Do you hope you could get fast access to a loan for your education loan overseas? Regardless if you need a big sum of money for school fees or to buy an asset or smaller sized sums for emergencies occurring such as renovations, fast cash or foreigner loans, we are your go-to lender in Singapore. Our Loan assistants are friendly and knowledgeable in the field of money lending and will be able to advise you how to go about getting your loan.