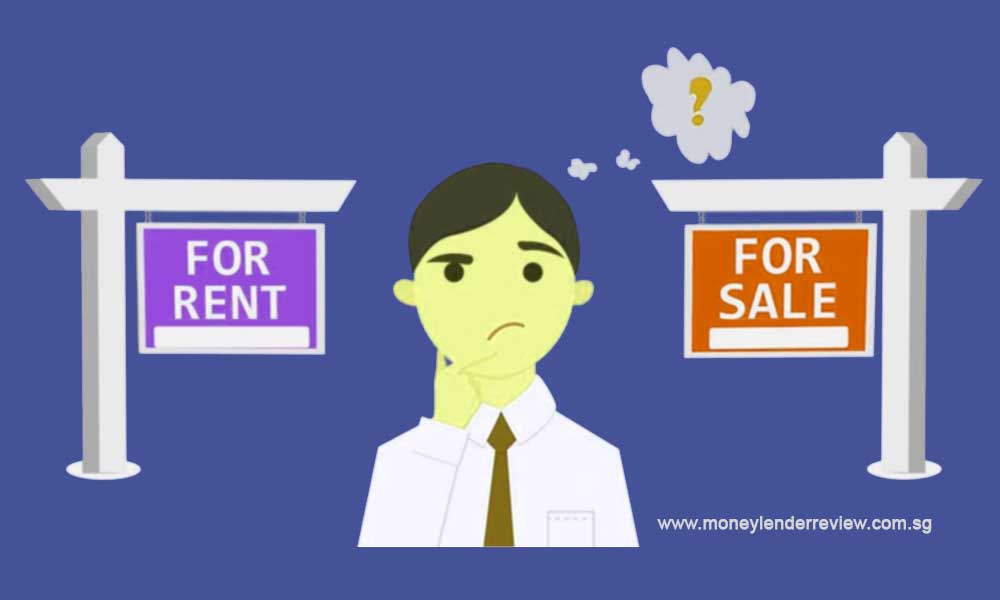 The Home Ownership Rate in Singapore is expected to be 91.20% by the end of 2019. With the high demand for purchasing houses, the prices of houses tend to increase.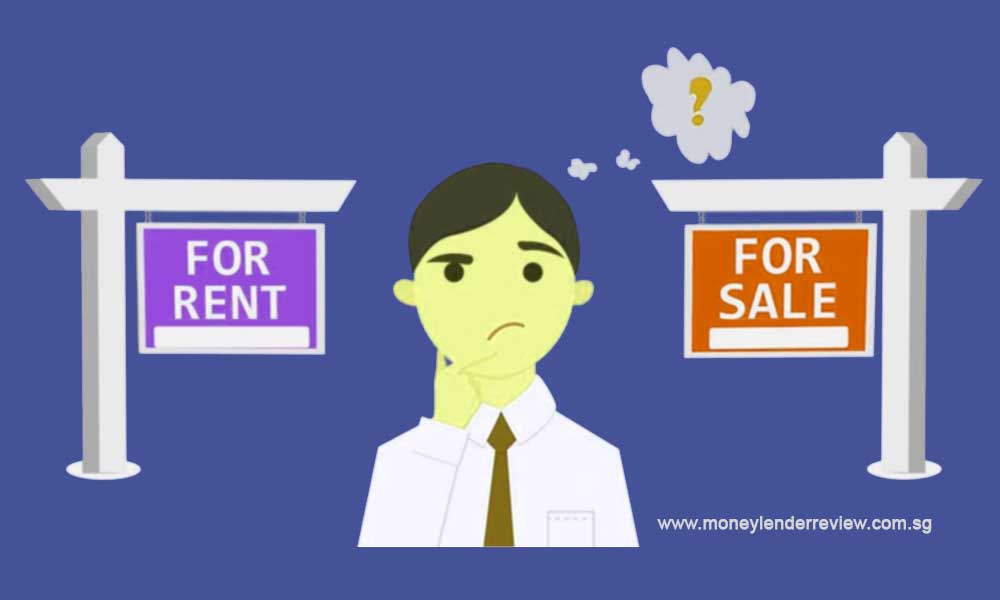 Singapore is one of the most expensive cities in the world. With ever increasing prices and change in lifestyle, buying a property cannot always be the smartest option. Renting, on the other hand, is considered as a reasonable option by many millennials. So, if you are confused about renting or purchasing the house, here are some of the pros and cons of renting a home.
Pros of Renting a House
Mobility –
Renting a property, whether it is an HDB flat or private property, gives you the freedom to change homes and have different living experiences without having to commit to something like a mortgage loan. If you are new to the area and unsure about your stay period, renting a house is a perfect fit. In Singapore, the minimum rental period is six months for HDB flats and three months for private properties. On the other hand, owning a property means that you need to find a tenant or find the right broker to sell your house if you wish to relocate or change homes.
Repairs and Maintenance
When you rent the house, your landlord will take care of the major expenses in the house. Expenses such as leaking ceilings and faulty electrical wiring are some of the things that the homeowner has to deal with. This means that you don't need to pay for additional maintenance costs and home repairs. For instance, if you have rented a house with in-built appliances, the landlord will take care of the expenses incurred due to their breakdown.
Alternative on saving money
If you have planned to save money for your new house or mentally preparing to purchase a home, renting is the best interim option to help you save time and money. It is also a great option for singles who are looking for limited space to save on expenses to start a family.
Stable rent
When you buy a house, many factors such as market and demand will affect the price of the home. When it comes to the real estate market, the price keeps on fluctuating making it difficult for the homeowners. On the other hand, your rent will generally be the same after you have signed the lease for a particular period. This means that as a renter you won't be much affected by the fluctuations in prices.
Access to amenities
When you rent a house, you have access to live a luxurious life compared to purchasing a home and paying the enormous expense to maintain it. You have the freedom to choose a home with amenities such as a gym, swimming pool, fitness centre, urban gardens, etc. When you buy a house with such amenities around, you are required to pay a large sum for it.
Non-payment of real estate taxes
This is an obvious benefit that the renters have compared to the homeowners. Real estate taxes can be a heavy burden for homeowners. Depending on the estimated value of the house, you have to pay the estimated property tax of your home, whereas, this factor is eliminated for the renters.
Cons
Capital gain
Renting a house can give you a get away from the mortgage loan that you have to pay when you purchase the home. Though the prices of the house can turn out to be an investment, if you are financially not stable to pay the loan, it can be a burden. The prices of the homes in Singapore continue increasing in the future as well. It can turn out to be an asset that can appreciate. But when you choose to rent, you might miss out on the return on investment. So for renters, it is an investment without any returns.
Housing subsidies
There are certain housing subsidies that the Singaporean government has introduced for the citizens for purchasing a house. So, here is the list of grant type and grant amount for the citizen to purchase a house.
| | |
| --- | --- |
| Grant type | Grant amount |
| Single Singaporean citizen applicants | Up to S$ 60000 |
| First-time applicants | Up to S$ 40000 |
| Second timer applicant | S$ 15000 |
| First timer and second timer couple applicants | Up to S$ 20000 |
| Non- citizen spouse scheme | Up to S$ 20000 |
| Joint single scheme or orphans scheme | Up to S$ 40000 |
The grants encourage people to purchase a house rather than renting. Therefore, people are taking advantage of grants rather than renting out the home. If you still plan to rent a house in Singapore, you will miss out on these grants and advantageous plans.
Home decoration and renovation
If you rent the property, you will have limited choices to design and renovate the house as per your wish. You almost have no freedom in making the structural changes such as hanging frames, using nails, instaling shelves, painting the walls, or refloor the kitchen. The landlord will always have certain restrictions that will prevent you from living in the house of your dreams. But when you buy a house, you have the freedom to design, decorate, and renovate the house as per your wish.
So the question still remains – is renting better than buying a house? Well, you are the one to decide the answer. After looking at the pros and cons of the business, you need to consider which option best suits your financial situation and other circumstances. So make the correct calculations and rent or purchase a house accordingly.
---
In case, you have taken a loan with any licensed money lender in Singapore, please kindly leave a review here.
If you are looking to take a loan, do take a look through our Singapore Licensed moneylenders directory.